Category: Programming
Customizing admin menus which are created by Wordpress MVC plugin In this post I will go through some of the Wordpress MVC admin menu customization topics. For example adding actions from other controller.
Zend framework example app with base modules suitable for startups Simple php appliciation written using zend framework. There is only basic functionality implemented. Main goal would be to build small, lightweight, easy to undestand and sleek base for any custom project.
Estonian EHAK xml parser written in php I decided to share a little PHP class which parses Estonian official settlements XML and outputs nice array out of it. It can be used for selecting commonly used "3 level" address.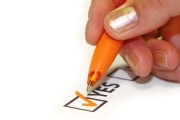 Adding enabled checkbox into node menu settings in Drupal Simple solution to add menu enabled checkbox right into node editing form using hook_form_alter and hook_nodeapi in drupal 6.
Using facebook off-line access to post on user's wall Simplified example how you can post on user's wall when she/he is not currently logged in or using your application. This is gained by offline_access permission and stored access_token.